Most Doctor's will recommend a vitamin supplement no matter how healthy your diet is.
We all need a little something extra to fill the gaps! And the best product that I have personally found to do this is
Zeal Wellness
A blend of superfoods, antioxidants, phytonutrients, adaptogens, vitamins and minerals that work together to naturally revive your health and combat the aging process.
Zeal Wellness is
Gluten Free, GMO free, Vegan
and soon to be labelled as
Organic
.
Enrich-Restore-Protect
When it comes to the source of the ingredients, Zeal sources the raw ingredients from all over the world. Rice Bran from Brazil, Aloe Vera from the Americas, Acai from the Amazon, Turmeric from India, Goji Berry from the Himalayas, Noni from the South Pacific, to name a few. The 39 primary ingredients are specifically formulated to Enrich your body, Restore your body and Protect your body.
Whole Food Nutrition
You know that pesky little ad on the side of most supplements that says something like 'not approved by the FDA yada yada'? Well, Zeal Wellness has been approved by the FDA as a
Functional Food
! This is a huge endorsement and will make you think twice about those supplements that state the other.
My Experience
With Zeal Wellness, I have only experienced good things.
For Example:
I have
not been sick/or visited the doctor
since starting Zeal
I've been motivated to become healthier
and have lost weight
(
Before and After pics here!
)
I have
more energy,
even though I have stopped drinking coffee
I have much better moods
-
read my first post with my experience here
-
I encourage you to watch this short video!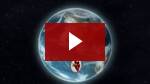 Where is Zeal Available?
Currently Zeal Wellness is available in the following countries:
United States, Canada, Australia, Singapore, Hong Kong, Dominican Republic, United Kingdom, Denmark, Germany, Austria, Hungary, Sweden, The Netherlands, Ireland, Finland, Belgium and Puerto Rico.
If you are looking for
an honest supplement
to fill in the gaps, look no further. Or even if you need an extra boost of nutritious energy! Zeal is an amazing product to help keep you
well
. If I didn't believe in it 100% I would never be a part of it. So email me about trying your sample today!
thehealthypassport@yahoo.com
Or check out the website for yourself :)
www.zurvita.com/jgunter